Spring Summer 2019 Womenswear Collection
Timeless Minimalism
Proposing new pairings for a softer take on suit dressing, Agnona artistic director Simon Holloway examines very essence of a suit and challenges the conventions of day wear. For SS19 a suit might be a full-length trench, shirt and pants. These are modern, minimal and rigorously detailed pieces with a couture spirit for a contemporary wardrobe.
This season colour gives a strong singular statement as Holloway proposes total looks in a single tone, never flat but with depth achieved through combining fabrications and yarns.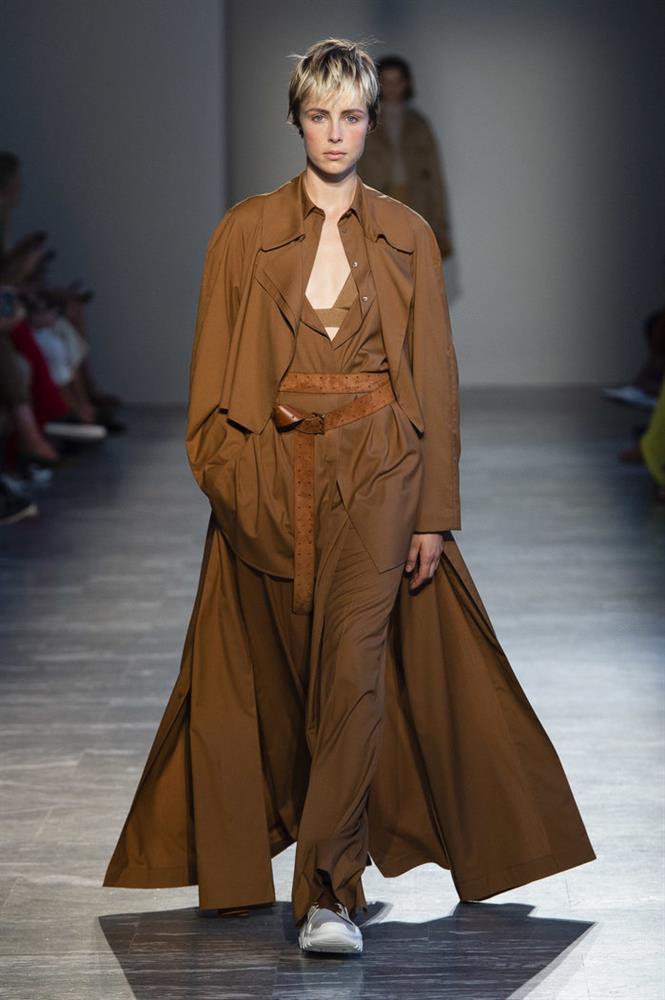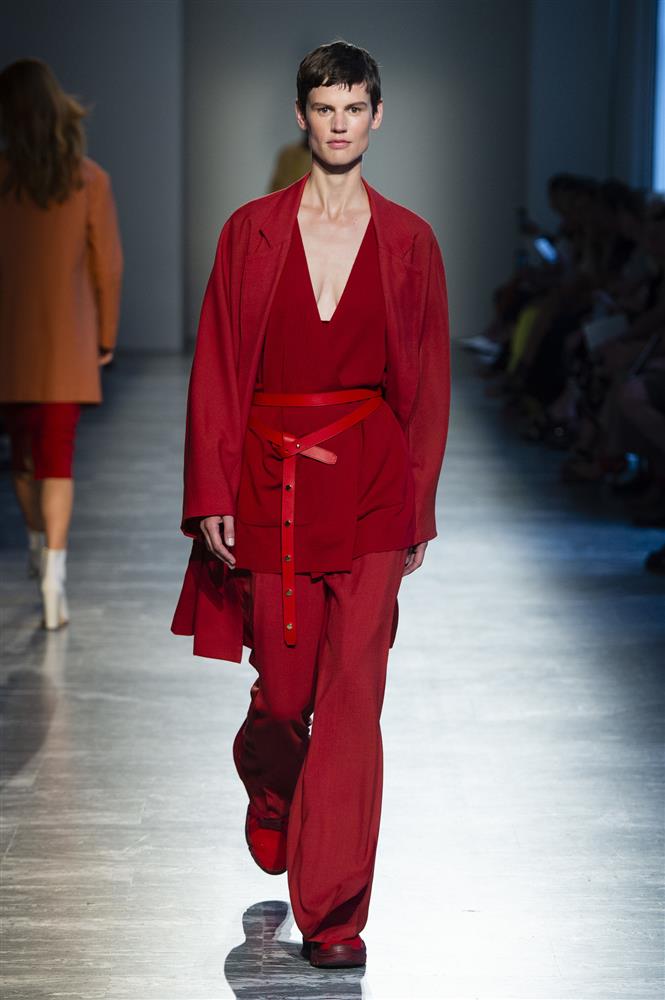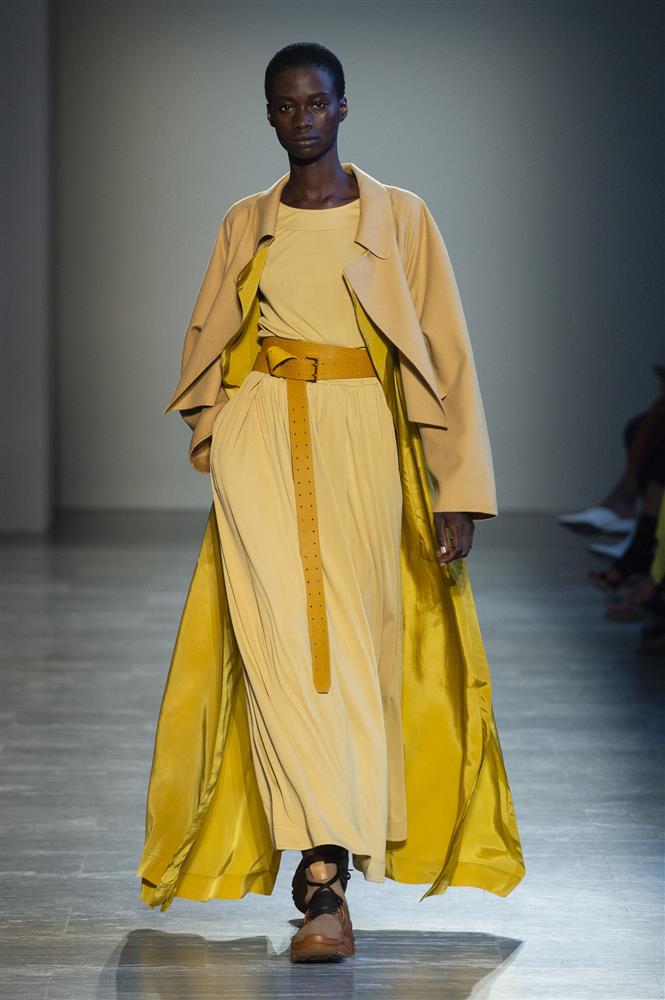 Agnona
New featured brand Dawei cultivates a style that is considered modern-Parisian. Designer Dawei Sun's Chinese roots are paired with years of experience in Paris (including at Balenciaga, John Galliano and Cacharel) for an East meets West point-of-view that is perfectly on-point.
With clean cuts, clever deconstruction, exaggerated proportions, mixture of fabrics and play of colours, Dawei's spirit is fresh, dynamic, energetic and playful. Dawei took inspiration from the life story of 17th century pirate-scientist William Dampier, who was fascinated by exploring the nature. The nautical elements such as loose knot on shirt, string belt or pirate-like suit, are interpreted in an urban, minimal and sporty way. Mulberry, greyish-blue, emerald together with gingham and stripes cut in functional fabrics formed a breezy and modern collection.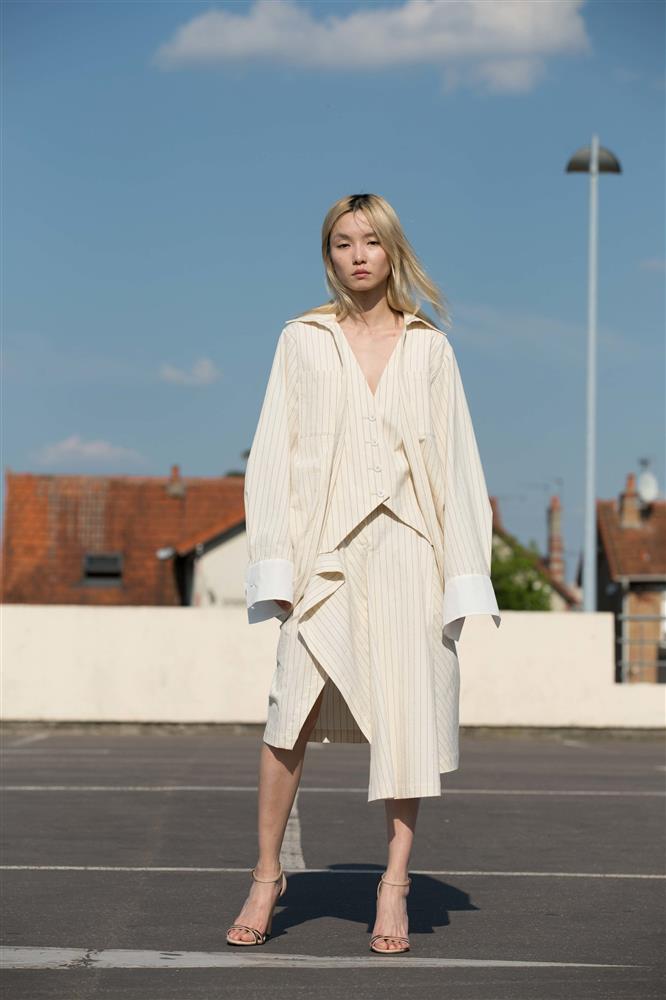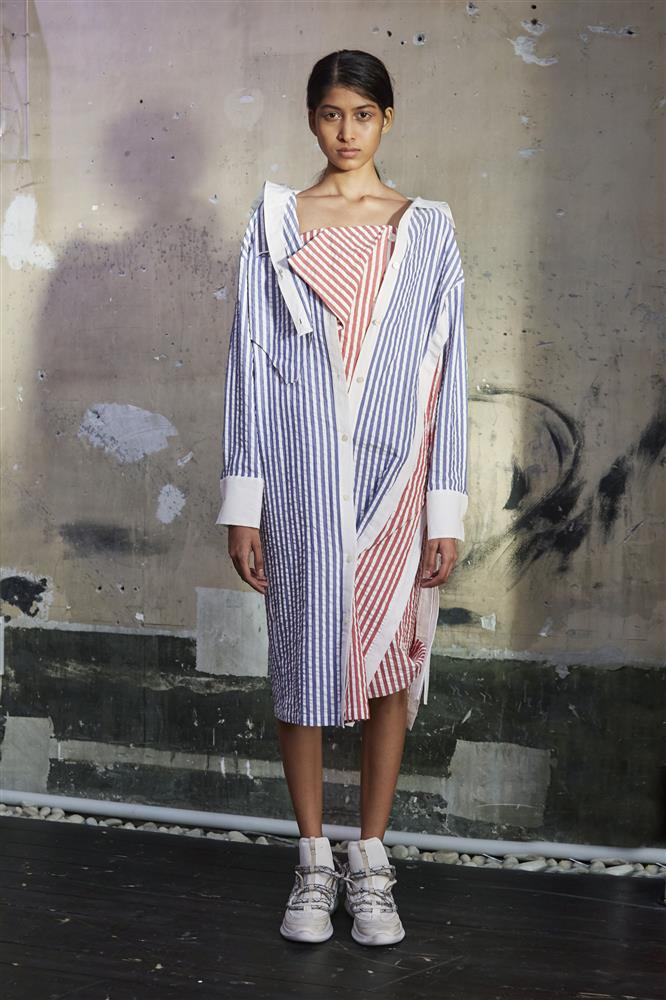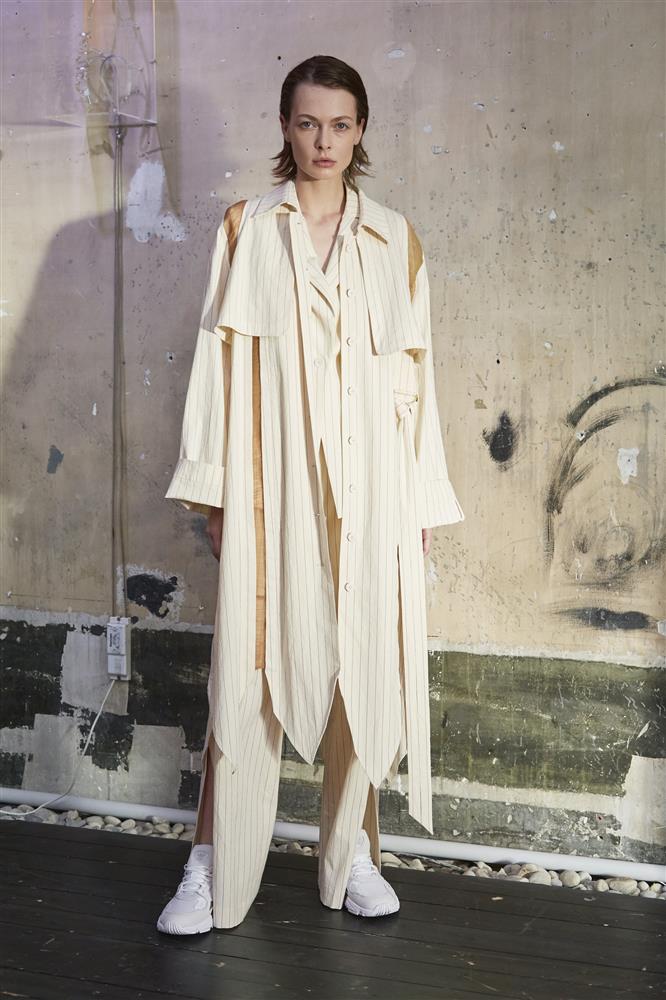 Dawei
Handbags play on proportions and geometric shapes to assemble stylish outfits. Agnona's signature 'Segreta' bag is crafted from luxurious cashmere touch leather and suede. A new suede hobo is introduced, with an adjustable utility detailed strap which offers both shoulder and cross body options.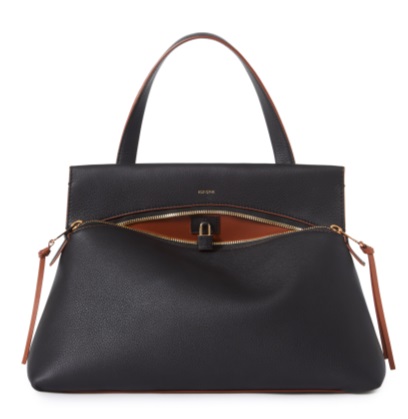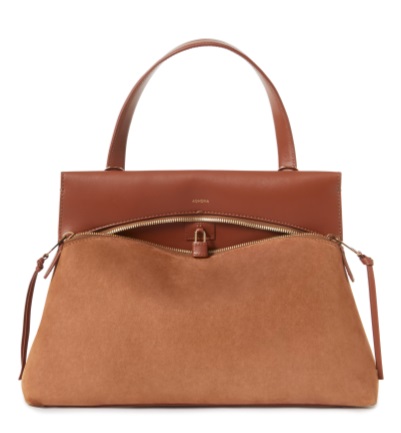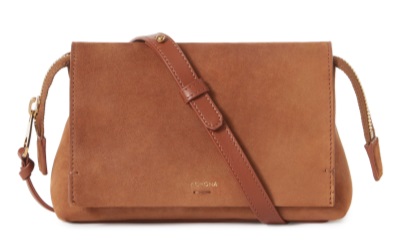 Agnona
Brunello Cucinelli's smooth calfskin belt & shoulder 2-way bag with monili combines essential design and sporty details for a demand of urban lifestyle.
THE SWANK new Parisian brand De La Forge's sculpted statement earrings and rings in abstract forms are key accessories for the timeless minimalists. A constant search for new ways to wear jewelry: reversals and fake-piercings allow new perspective to jewelry. The latter are easy to put and remove and they will adorn ears, lips or nose. Jewelries interact and echo offering many possibilities with mix and match of shapes and colours, offering a great freedom of interpretation. Handmade in Paris with the finest quality of craftsmanship, each piece is plated with noble metals, available in 18k gold plated, 18k rose gold plated or palladium plated.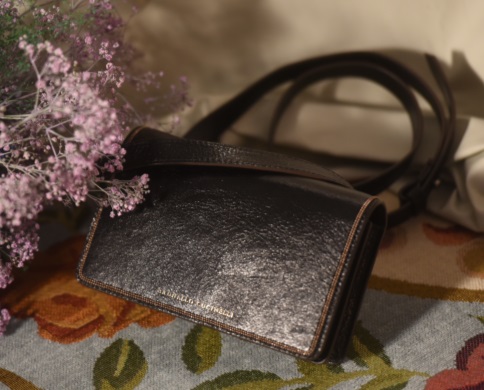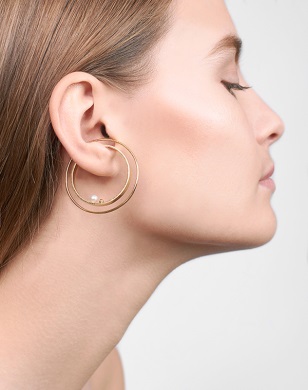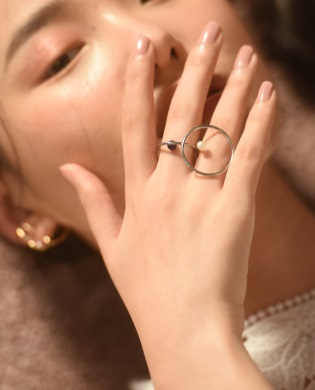 Brunello Cucinelli De La Forge