The inspiration behind this collection is how the golden hour light and moonlight creeps through the paper blinds of a traditional Japanese window. Designer Maiko Kurogouchi transforms these lights to feminine yet bold design crafted with traditional Japanese techniques such as itajime shibori dyeing and Marble Print.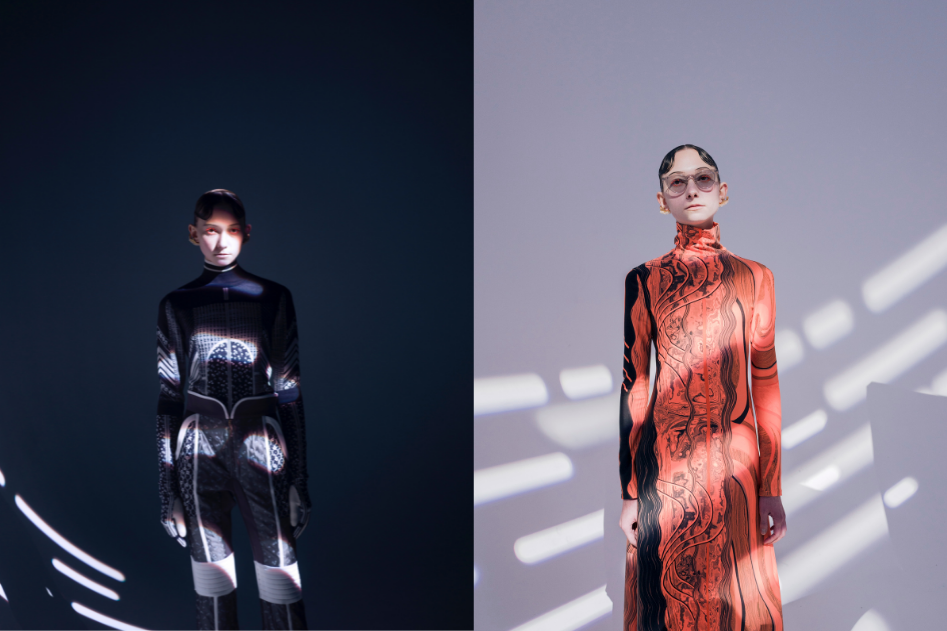 Mame Kurogouchi was founded by designer Maiko Kurogouchi in 2010. She has years of professional experience designing womenswear collections for Issey Miyake wherein she developed her signature textile techniques and precise attention to detail, as well as the ways of questioning existing styles. Maiko's practice is markedly complex and autobiographical in nature, calling upon diverse disciplines and mediums as a means to create subtly stated yet emotionally charged collections.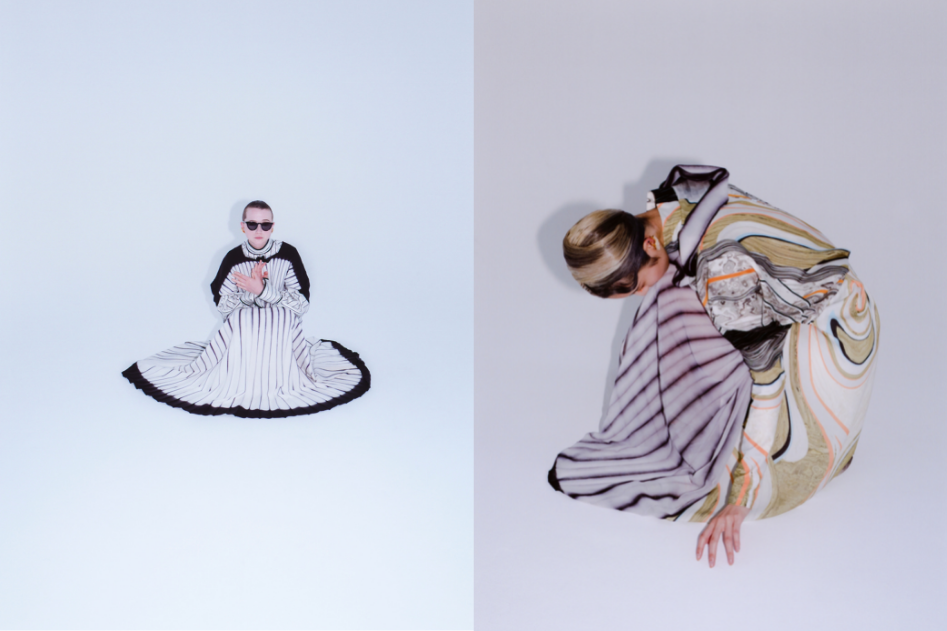 The blurry edges of shadows and natural distortions are expressed through ancient Japanese dyeing technique called Itajime Shibori and Marble Print. Additionally, a curved pleating technique developed by Kurogouchi implies those bended shadows. It is also a commitment to herself as she says
"We, as designers, can create something new from old techniques and pass them on to the next generation" .