The magic of Pierre-Louis Mascia's imagination settles on every fabric and surface, always with the same astonishing definition. Layering is taken to the extreme, with contrasting patterns intertwining for a surprising harmony. The motifs composing the prints are obtained using the collage technique, characteristic of Pierre-Louis Mascia's trait. They replicate, with very detailed precision, different textures and materials.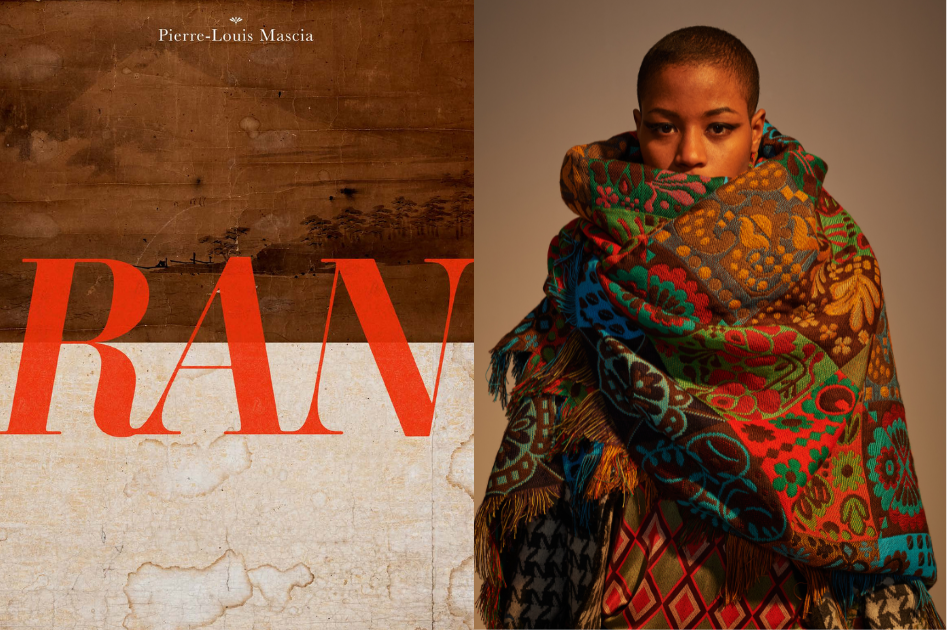 Manage The Ordered Chaos
Pierre-Louis Masica autumn/winter 2022 collection pays homage to Akira Kurosawa's film «Ran». Ran, which translates as «chaos», but also «battle» leads us to reflect on our time. The image of Medieval Japan, with the advent of Bushido, the code of honour of the Samurai, that speaks of Honesty, Honour, Heroism, Courtesy, Sincerity and Loyalty, resonates today in a world which is experiencing a crisis of its values. Our battle is for the survival of beauty, of a certain ethic where respect compels us but does not constrain us. With this collection, Pierre-Louis embarks on a pop epic, revisiting the intangibles: from Serge Lutens to Tamara de Lempicka via the UK of the 80s, Japan and the Navajos. Layering is taken to the extreme, as is the juxtaposition of different patterns. Tartan and flowers, regimental stripes and cashmere blend and alternate with surprising harmony. In this ordered chaos, to keep creation free, generous, extravagant and unpredictable are the only concerns of Pierre-Louis Mascia.
DISCOVER THE COLLECTION AT SWANK CENTRAL & ELEMENTS